Taste Slovenia. Taste nature.
commissioned work for Slovenian national tourism brand
'I Feel Slovenia'

The true heroes of Slovenia's authentic culinary stories are the ingredients collected or produced in the local environment. On their way to the plate or the glass, they enjoy great adventures. They don't travel in bags and aren't stored in fridges, but reveal their freshness immediately or further enrich it through maturing, drying, mixing, fermenting. In the company of top experts, you can set out on a hunt for precious ingredients and enjoy tastings of the best that chefs can create from them. Discover boutique gastronomy stories all over Slovenia.
DUCAL WINES
.wine from Štajerska with a soul from Primorska.
Zgornja Kungota, Slovenia
Words cannot describe the feeling that overcomes you as you stand next to the Ducal wine cellar above Svečina, just a stone's throw away from Maribor and close to the border with Austria, soaking in the view of the vineyards that surround you from all sides just like in an amphitheatre.
Excentric wine maker with excentric wines.
*more*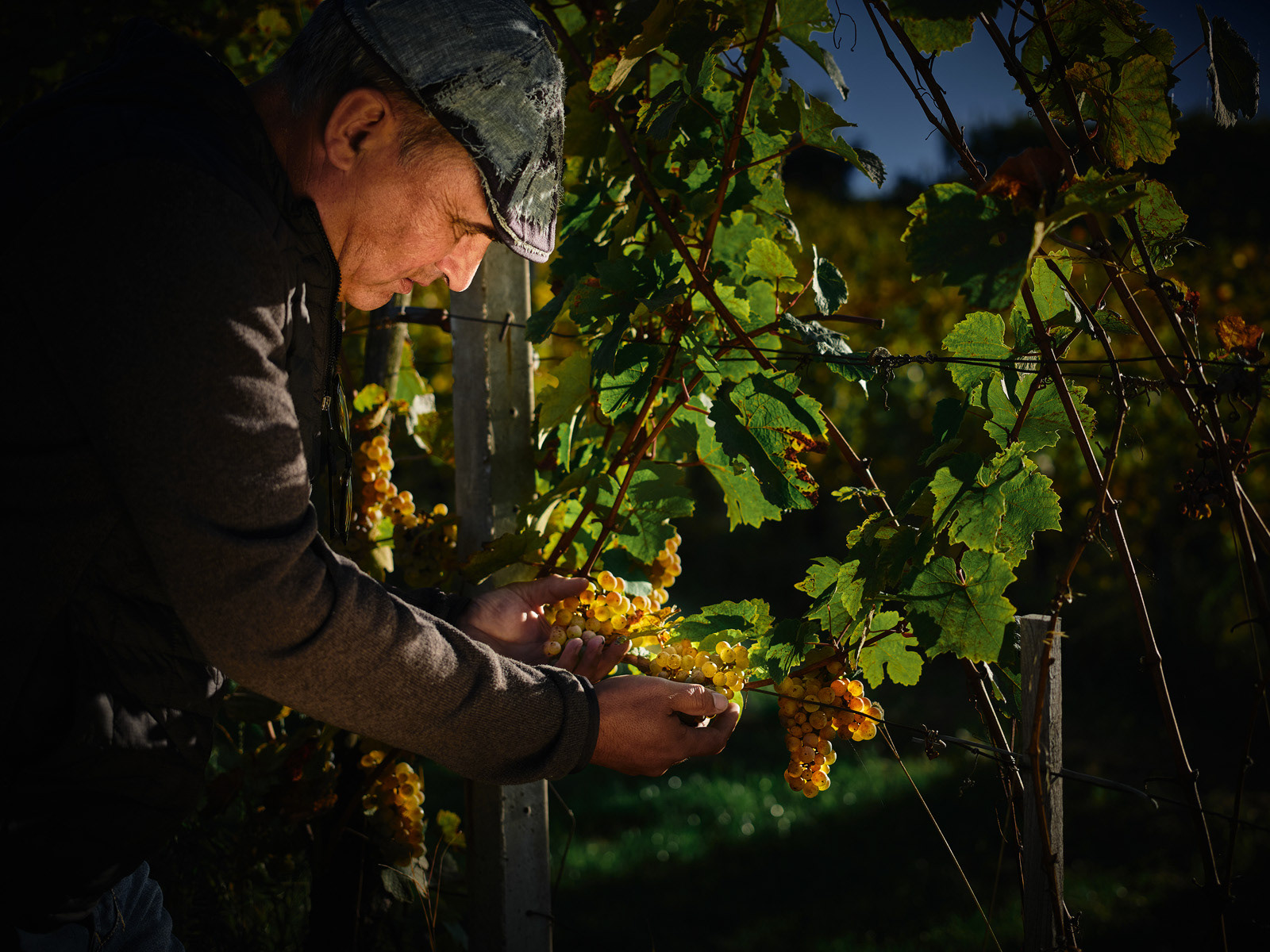 LISJAK OLIVE OIL & MILL
.istrian green gold.
Koper, Slovenia
In this area, olive trees and the production of olive oil are traditional and have been passed on from generation to generation of the Lisjak family. Initially, they produced olive oil for themselves. In 1992, father Franko built a modern olive mill in Šalara near Koper and began professionally producing it. Today, this is a family business adapted by sons Matej and Gregor with a modern trend and way of life. The cultivation and processing of Istrian olives, which are deemed to be the most prestigious in the world (depending particularly on the terrain in which they grow) is completely organic. "We were the first organic olive mill in Slovenia," says younger Matej.
*more*
Zupan Fish Farm used to be a typical fish farm, one of many in Slovenia. Mitja introduced additional products and services – filleting, smoking trout and trout roe as a speciality. Although he says that their fish farm is small, their products and services are so excellent that they have been noticed by top chefs.
"The word on quality goes from mouth to mouth, so chefs come looking for us, we don't look for them."
*more*
BEEKEPER STANKOVIC
.a honey experience on the edge of the Krakovski primeval forest.
Novo Mesto, Slovenia
Andreja is the fourth generation of beekeepers in her family, and her children uphold the tradition – daughter Tjaša Medarda, who was coincidentally born on the name day of Saint Medardus, the patron saint of farmers and beekeepers, and sons Anže and Staš. "It isn't even remotely just about honey. It's about the Slovenian tradition, which is not only kept alive, but is also developing. From the use of the basic ingredients in the most natural form, for example pollen and royal jelly, to honey as a delicacy, a cosmetic product and a healing and relaxation agent."
*more*
RESERVOIR DOGS
.boutique beer with a rebel soul.
Nova Gorica, Slovenia
What do an economist, a mathematician, and a neurologist have in common? Andrej Sluga, Uroš Komel, and Aljoša Polenčič have known each other since a young age, when they were brought together by sport, and now they are brought together by beer. Perhaps this doesn't sound so unusual until you find out that they not only drink beer, but they make it, too.
"A few years ago, the lads and I – there were another five in our core group – were drinking beer brewed by my secretary's husband. Aljoša and Uroš claimed that they were able to make better beer, and the rest is history," said Andrej about the first thousand litres of beer that made their friends and acquaintances so excited.
*more*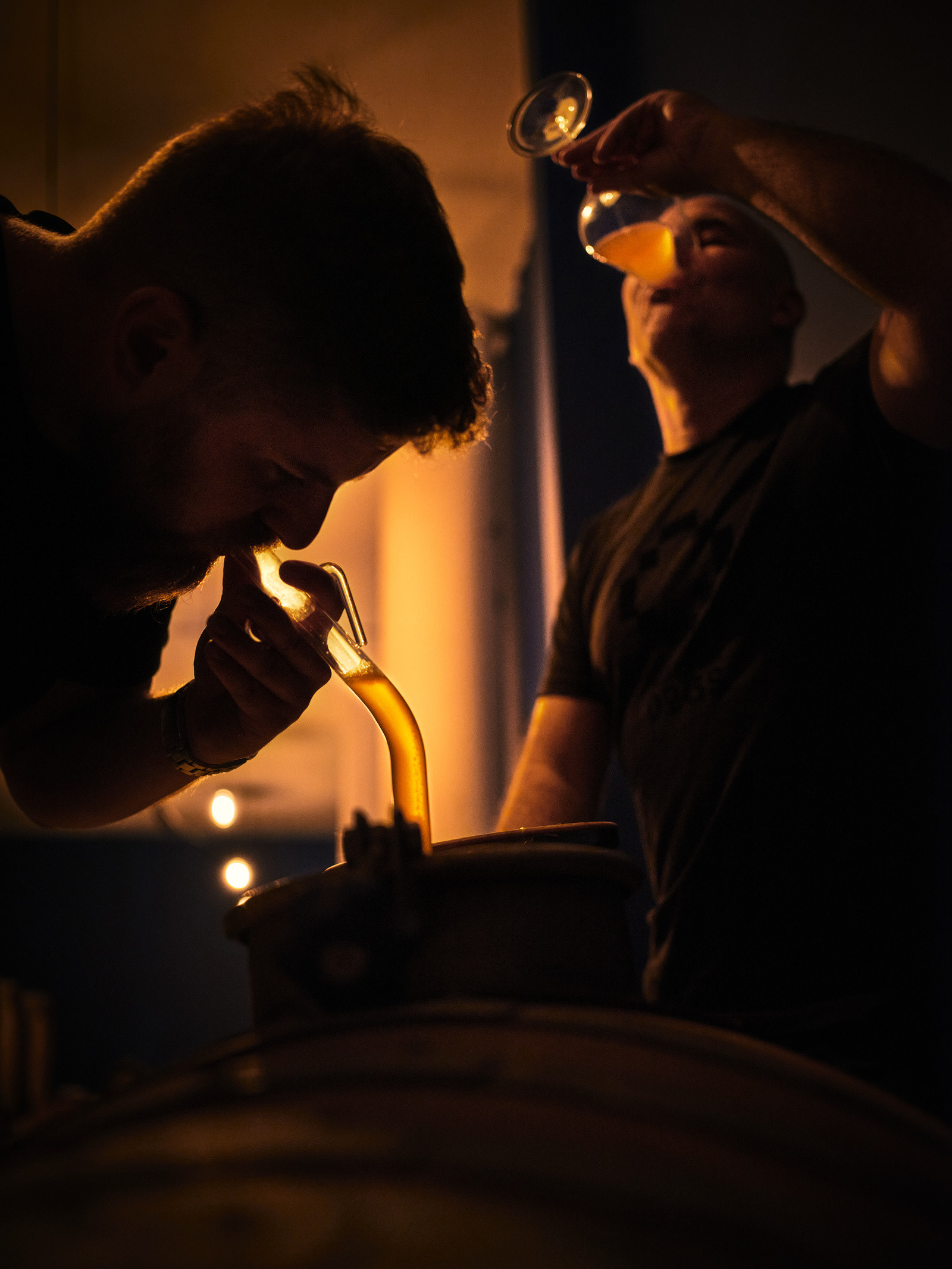 UNIQUE TRNICH CHEESE
.cheese carrying a love story.
Velika Planina, Slovenia
First, they work in the stables, and then they milk the cows and let them out to graze. The first sunbeams peek from behind the mountains and light up the top of the characteristic shepherds' huts, which constitute an active shepherds' settlement, without telephones or televisions, merely with electricity generated by solar cells. Such settlements have all but gone...
Trnič differs significantly from other hard cheeses – by shape, flavour, recipe, and the production process. Shepherdess Rezka was the last person on Velika planina Plateau to produce Trnič on the mountain according to the traditional procedure.  With her 92 years she still made the most beautiful Trnič, which was proven by the many awards she has received.
*more*
ŠUNKARNA KODILA DELICATESSEN
.first-class ham & gourmet experience.

Gourmet charcuterie from first-class Prekmurje meats in Šunkarna Kodila in Markišavci, a new ham and meat drying facility built from reed and clay by the old principles. Here, under a traditional thatched roof, matures a true Prekmurje ham produced only from Prekmurje pigs, boneless, with noble mould and full taste, with the character and smell of beech wood smoke. Prekmurje ham, Mangalica pork delicatessen, are all free of nitrites and preservatives.
*more*
HOMESTEAD FIRBAS
.authentic, local, homely! The homestead Firbas (domačija Firbas) welcomes their guests as a tourist farm with more than 20 years of tradition.


Pomurje, Slovenia
ECO TOURIST FARM URSKA
.boutique farm in the heart of the Pohorje slopes.
Pohorje, Slovenia
Mother Vilma and her husband Tone began writing the tourist farm's story thirty years ago. They only had four rooms back then, which required a lot of work and plenty of willpower. Guests liked to come and return and are still returning today with their grown-up children and grandchildren.
In 2014, Vilma handed over the reins to Urška, who brings the modernity and freshness of new ideas as a representative of a younger generation. She continues the family story while maintaining and developing the farm with her husband Jernej, daughters Tinka and Lučka and her irreplaceable mother Vilma.